Using Technology to Make More Sustainable Lifestyle Choices
We all know how difficult it can be to make sustainable and ethical fashion & lifestyle choices in the midst of our busy lives. Sometimes it can just feel too much having to find sustainable alternatives to conventional products and then they're supposed to be ethically produced as well? It can be hard knowing where to even start when wanting to tackle issues like climate change or plastic pollution, not to mention all the other social justice issues we are faced with across supply chains, particularly in the fashion industry.
Therefore, we've put together a list of websites, apps and browser extensions that will allow you to make ethical and sustainable lifestyle choices which can have a huge positive impact but involve as little effort as possible. 
Making Sustainable and Ethical Lifestyle Choices Easy through Technology
Do you want to start taking steps towards tackling plastic pollution but are unsure where to start? SHiFT is a recently established platform which allows you to find out more about all the different solutions there are to tackling ocean plastic across all domains of life that you can possibly imagine, ranging from sustainable alternatives to conventional glitter or learning about plastic legislation globally to eating at an ocean-friendly restaurant – it's all there.
SLO Active is very proud to be featured on SHiFT – for more information check out a recently published article in Forbes and watch our CEO and Founder Janaya have a chat with Emily Penn, creator of SHiFT.
Use Good On You to compare thousands of fashion brands across a range of criteria and discover sustainable and ethical fashion brands while you shop. The app allows you to search for specific brands or browse by category. Brands are rated across "Labour" (treatment of workers across the supply, pay etc.), "Environment/Planet" (environmental impact e.g. energy use, carbon emissions, water and chemical use, disposal) and "Animals" (use of fur or other materials derived from animals). The app also features a range of articles and resources all around ethical and sustainable fashion.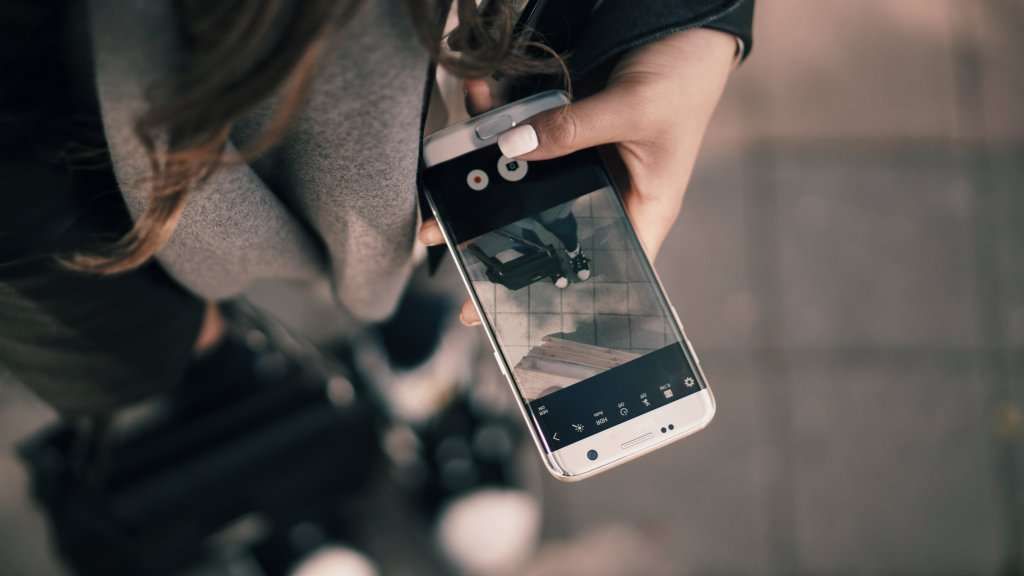 Use your purchasing power as a consumer to drive change –  DoneGood has made it its mission to allow you to find sustainable and cruelty-free brands alternatives to conventional products or brands and receive discount codes at the same time using their mobile app. You can download the DoneGood Chrome desktop extension for your browser which will provide you with DoneGood approved alternative suggestions and even discounts.
For instance, if you search "white shoes" during your next search DoneGood will provide you with suggestions for recommended ethical and sustainable brands and automatically give you discount codes for these brands. All brands suggested by DoneGood have been carefully selected to ensure they are "good for the planet" and "good for people".
Allows you to locate free water refill stations when you are on the go in the UK which not only saves money but also helps prevent plastic pollution at the source. Further, you can register to track the positive impact you are having – Refill can tell you how many plastic bottles you have saved on top of the carbon emissions from plastic pollution that you have managed to prevent by refilling.
According to Refill "If just one in ten Brits refilled once a week, we'd have 340 million less plastic bottles a year in circulation!". Cutting down on just plastic bottles by refilling can, therefore, have a massive impact. If you are outside the UK try Tap which allows you to locate free refill stations across the world.
CoGO makes ethical living easier than ever before. Which businesses you decide to spend your money on as a consumer is one of the most powerful tools we have at our immediate disposable through which we can create change. CoGo allows you to find businesses that share your values – from sustainability and climate change to paying people across the supply chain living wages – Whether these are restaurants in your local area or larger businesses.
You can also use the app to calculate your personalised carbon footprint based on your purchasing choices, find out more on how you can reduce your carbon footprint through the choices you make as a consumer or look for projects that will allow you to offset your carbon emissions.
Go on a "plastic diet" by downloading My Little Plastic Footprint. After setting up which plastic items you use on a daily basis the app will provide you with plastic-free alternatives. Using the app you can also calculate your plastic footprint in the form of a Plastic Mass Index (PMI) which you can then use to track your progress throughout your plastic diet. This way My Litte Plastic Footprint keeps you motivated to continue cutting down on your plastic use by showing you the positive impact that you are having through slowly substituting plastic items with plastic-free alternatives.