SLO active announces City to Sea as new Partner for Joint Cause
We were honoured to show Alison Teal around London last month during her own 'City to Sea' tour and the UK launch of her children's book. When she asked us if we would make her some pink suits, we were more than happy to say yes. Alison's ongoing efforts to help our ocean by educating young people through entertainment is unmatched.
Alison travels to different countries documenting ancient cultures with her camera and pink eco-surfboard to share global secrets of survival, sustainability, health, and happiness. Through her comedic and inspirational film and blog series Alison's Adventures, audiences are entertained while learning about global cultures, and Alison's message of protecting our world waters while being inspired to curiosity, discovery, and finding empowerment. Alison's sense of wonder about our world will be welcomed by the youth of today and future generations.
"I'm an explorer working to connect cultures and protect our greatest treasure on earth, our world waters, through the stories I tell with my Alison's Adventures content, films, speaking events and book. I want to inspire youth to make a difference and learn about other cultures in a fun and exciting way – education through entertainment" exclaims Alison Teal.
As the child of adventure photographer parents, Alison spent her childhood exploring remote corners of the Earth, encountering exotic people and places and investigating the world's greatest myths and legends. As an adult, she traveled the world with her pink surfboard making films that shared her discoveries and passion continues to help improve our planet.
Alison Teal X SLO active X City to Sea
After a round of sampling with our factory in Italy, we quickly saw interest start to build and decided to make a capsule collection of these bold, chic pink suits.
As with all of our designs, for every piece bought, we will donate to an ocean charity partner as part of our Earth to Ocean giving model.
To mark Earth Day, we are excited to announce the launch of our pink capsule collection. We chose City to Sea as a perfect partner for this collaboration as they focus on stopping plastic pollution at the source and are based in the UK, where Alison's City to Sea London tour took place.
About City to Sea
City to Sea is an environmental not-for-profit, campaigning to stop plastic pollution at source. 
Their award-winning campaigns are tackling the single-use plastic items found most commonly on our beaches and in our rivers and oceans by providing practical, solutions-focused campaigns and championing reuse over single-use.
They believe collective action is key to lasting behaviour change and encourage everyone to rethink, refuse, reduce and reuse across all of their campaigns.
By working with communities, corporates and retailersthey're inspiring and empowering everyone to tackle plastic pollution.
City to Sea are behind the award-winning Refill Campaign, which has saved 100 million plastic bottles from entering our waste stream and #SwitchTheStickpreventing over 478 tonnesof single-use, plastic-stemmed cotton buds being produced each year!
City to Sea was founded by environmental campaigner, Natalie Fee in 2015.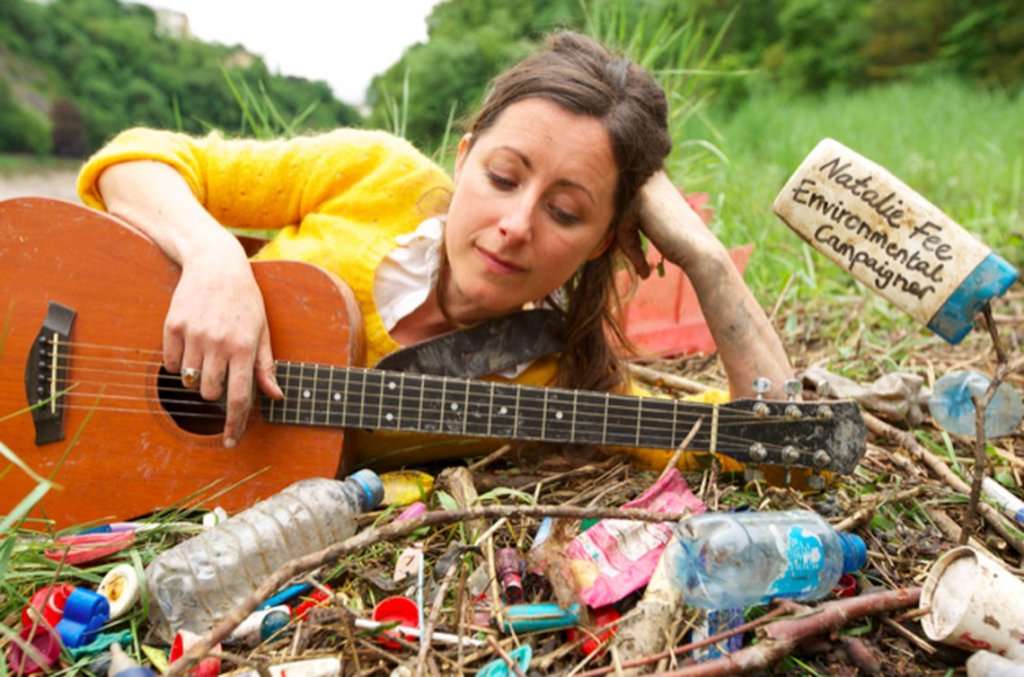 Explore our pink collection