Fierce Female Interview No. 14: Jillian Morris – Fierce Ocean Teacher and Diver
• • • Jillian Morris, Co-Creator of Sharks4Kids, the educational programme designed to inspire and inform the next generation about the ocean and its creatures, chatted with us about her beginnings in the water, her fascination with sharks and what the future has in store for her. 
Hi Jillian, I read that your mother was very ecoconscious growing up and instilled a love in the environment in you from a young age. Can you tell me more about that and how your love for the ocean began?
Yeah!  I was lucky to have parents who loved the water and the ocean.
I grew up in Maine and spent a lot of time crawling through tide pools at a very young age; fascinated by every creature I found.
I saw my first shark while snorkelling when I was 8 and was so excited.
We went to Florida each year for my dad's work and during those visits, 
I got to snorkel and see manatees, dolphins and other marine life. These amazing encounters as a child really set up a lifelong love of the water.
How did shark conservation enter into the picture when it came to your diving?
I always had a fascination with sharks, so when I started diving with them and doing shark research, conservation was a natural part of the process.
These animals are a critical part of healthy oceans and I have seen this first hand in both my dive and research experience.
Not only do I love sharks and want to protect them, but I also want the world to see how important they are. I want them to know facts, rather than fear. 
You have set up an Educational program called, Sharks4Kids.
Could you tell me a bit more about the program?
After visiting schools for quite a few years, I decided to combine my science and media background to create specialized educational materials for kids. Kids inspire me and give me hope. I genuinely believe they can make a difference.
I teamed up with Dr Derek Burkholder and Duncan Brake to create the program. We spent a year developing curriculum and materials and launched the site in November 2013. It was something we are all really passionate about and it's been an amazing journey.
We've spoken to over 100,000 students in 47 countries and our reach is expanding each year.
We are developing some new outreach programs to get more kids into the field, helping them build a connection with sharks and the oceans.
I want them to know facts, rather than fear...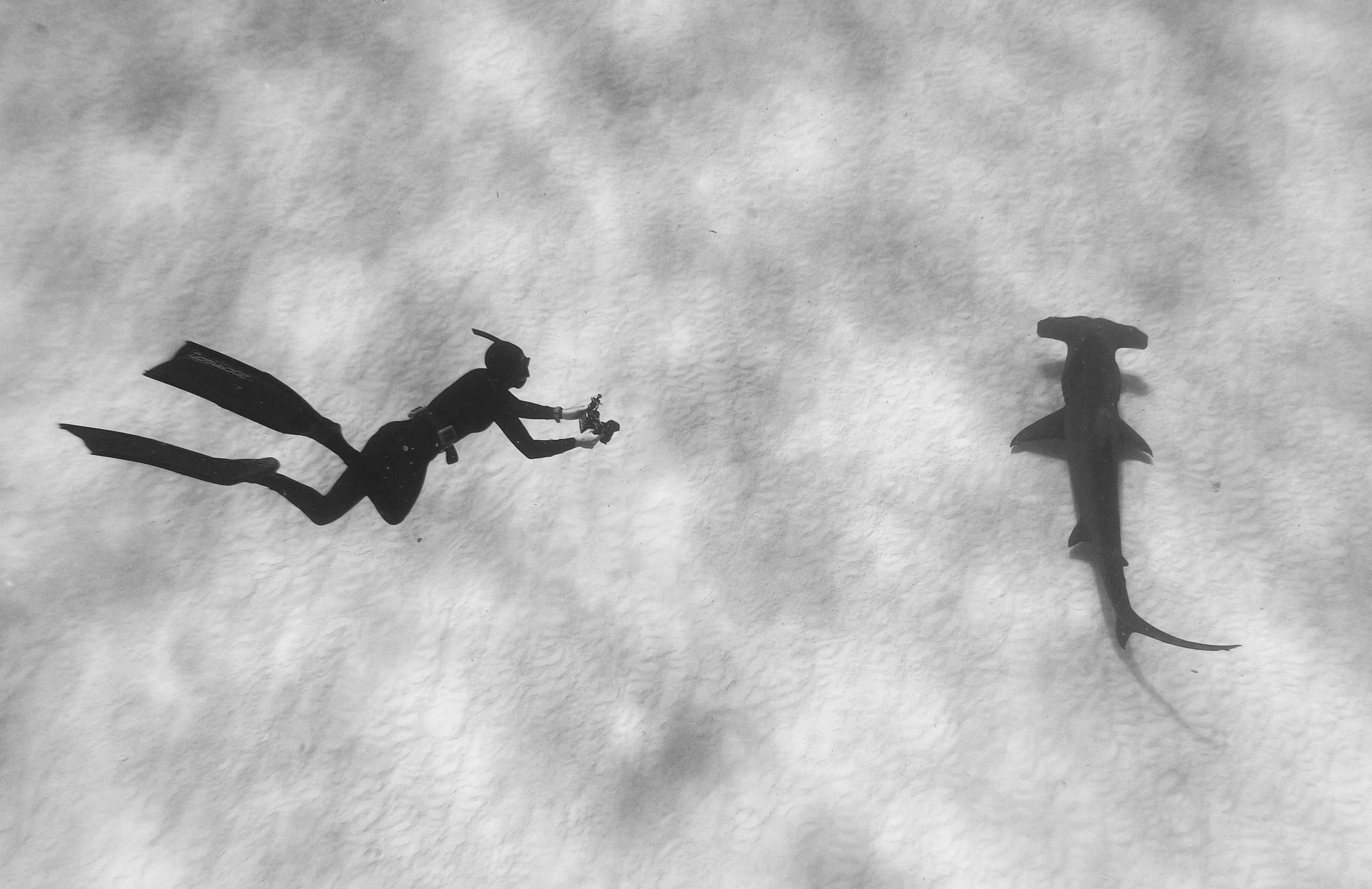 It's hard work, it's exciting, it's challenging and I love it. I learn so much.
The future of the Ocean
Besides the amazing Sharks4Kids, do you have any personal projects in conservation that you are working on? 
Sharks4Kids has become my main focus over the last few years and we have some exciting projects happening this year. We have lots of new lesson plans, activities and videos being added to the website.
We also announced our first educator workshop, which is really exciting. I am also working on 2 book projects, which is keeping me busy. My world revolves around these animals, so I am 
constantly working on projects for education and conservation. 
It's hard work, it's exciting, it's challenging and I love it. I learn so much.
If you could pass on any advice to young women who want to learn to dive and protect sharks, what would it be? 
Do not let anyone tell you it's not for you.
The underwater world is incredible and I encourage everyone to explore it. I also recommend finding a female mentor, 
someone who has followed the career path you are interested in. 
This has helped me tremendously throughout my career and continues to do so today!
• • • Jillian's optimism and passion for educating kids and protecting sharks is admirable and incredible to say the least.
We can't wait to see how it grows and how Jillian's impact reaches more and more as she continues to do amazing things.
Keep an eye out for this talented Ocean Warrior!