International Women's Day
International Women's Day comes around on the 8th of March, every year. It's a day where we pay extra attention to the injustices, biases, and discriminations that happen to women across the globe. However, this in no way means that they are less important on other days of the year, but rather use this spotlight to really bring forth what is occurring and changed that need to be made.
This years theme is #ChoosetoChallenge. With the help of social media, choose to challenge biases, inequality and stereotypes. Take a picture with your hand up, palm facing the camera, and upload it to Instagram with the #ChoosetoChallenge hashtag to show your commitment to changing gender inequality.
For International Women's Day, we've created a round-up of our top 4 podcasts to listen to and top 4 documentaries to watch so you can really dive in.
Podcasts
By Stevie Martin and Tessa Coates. Each episode they go through all things adulting and more ranging from mental health to stargazing.
Formally Stuff Mom Never Told You, Cristen Conger and Caroline Ervin go through questions and how to's on everything. They're raw, unapologetically themselves and really dig into topics with a new guest every episode.
About women in the world of STEM. Tips, tricks great advice about working in STEM fields. They're short, sweet and packed full of great info. She even has an episode about promoting gender equality in STEM.
One of the most famous feminist podcasts in the world. Deborah-Frances White brings a new guest every episode with new perspectives, and stories. With 298 episodes, you'll have a lot to choose from and keep you engaged.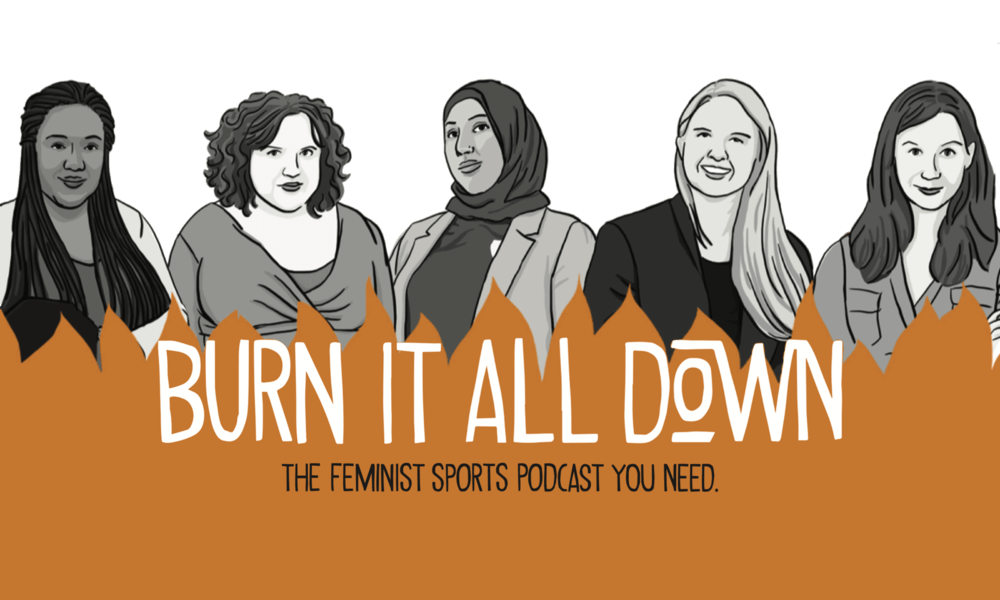 Hosts Shireen Ahmed, Lindsay Gibbs, Brenda Elsey, Amira Rose Davis, and Jessica Luther combine sports and feminism. Each episode is their take on the latest sports and culture and how it impacts women and girls everywhere.
Documentaries

Girls Can't Surf
Beginning in the 1980s, Girls Can't Surf follows the stories of a group of phenomenal female surfers fighting to not be underestimated and demeaned in the world of surfing. Based in Australia, this movie will be released on 11th March, worth keeping an eye out for it.
Audrie and Daisy – Netflix
*Trigger Warning- R*pe*
Follows two teenage girls that are survivors of rape and the aftermath of their horrors. They are questioned, torn apart, and bullied. This is sheds much light on the attitudes and lack of belief and empathy for survivors.
Feminists: What Were They Thinking? – Netflix
Revisiting the 1970's and the restrictions women had on their lives. Includes interviews with Jane Fonda, Lily Tomlin and more covering a variety of topics such as the rising fight for equality in the 70s and how it has impacted today.
The Story of Women and Power – Amazon Prime Video
A three part documentary about the 300 year fight for equality in Britain. It brings forth women that history has not been kind to and forgotten as well as the Suffragette movement.