Earth Day 2022
In celebration of Earth Day 2022, we want to remind all you wonderful folk who follow SLO ACTIVE and love our products why exactly we do what we do. This Earth Day, Earth Day are shining a light on their key themes of 2022 : to act (boldly), innovate (broadly), and implement (equitably). It's going to take all of us. All in. Businesses, governments, and citizens — everyone accounted for, and everyone accountable. A partnership for the planet.
They are highlighting the devastating impact of fast fashion on our planet, of which the fashion industry is responsible for over 8% of total greenhouse gas emissions. With shocking recent news revealing that fast-fashion giant SHEIN produces 10,000 new items a DAY for sale on their website, now is the opportunity to shift the industry and consumers away from the fast fashion model and toward sustainable practices in sourcing, production, distribution, marketing, and consumption.
HOW YOU CAN GET INVOLVED
Sign the earthday.org petition calling for critical change in the fashion industry (link here)
Join their great global clean-ups, support the Earth Day conservation The Canopy Project. The Canopy Project improves our shared environment by planting trees across the globe. Since 2010, EARTHDAY.ORG™ have planted tens of millions of trees with The Canopy Project, working worldwide to strengthen communities.
EARTHDAY.ORG works with global partners to reforest areas in dire need of rehabilitation, including areas with some of the world's communities most at-risk from climate change and environmental degradation. They have also conducted broad tree planting in the wake of environmental disasters.
HOW SLO ACTIVE ARE TAKING ACTION: OUR COMMITMENT 
The SLO brand was founded on the ethos that our choices have an impact. Every consumer decision you make is a vote for the kind of world you want to live in. The fashion industry is the second biggest global polluter, after oil, that benefits heavily from the fashion industry at every point of the supply chain. It's a self-perpetuating cycle that needs to be broken. Globally, there is not enough being done in the fashion industry to stop the pollution of our air, land, and sea.
Inspired by the slow movement, SLO ACTIVE are strong advocates for slow fashion, which encompasses all things ethical and eco-conscious in one unified movement.  We are not big on the traditional fashion model that tends to encourage fast consumerism driven by surface level, seasonal trends – the very cause of our worldwide environmental crisis. We don't release product seasonally, with one collection per year; our designs timeless, feminine and functional.
Giving back to the ocean is at the heart of everything we do, it's our way of expressing gratitude. You buy, we give.  For every piece that you buy, we will donate to our charity, Earth to Ocean. #EarthtoOcean is a continuation of our cause-focused work as a social enterprise, it's aim to increase ocean literacy across communities at a local level, with the end goal to help restore ocean health. ⁠ ⁠Earth to Ocean is dedicated to being active and hands-on for the cause, as well as empowering the right people, always with a grassroots approach.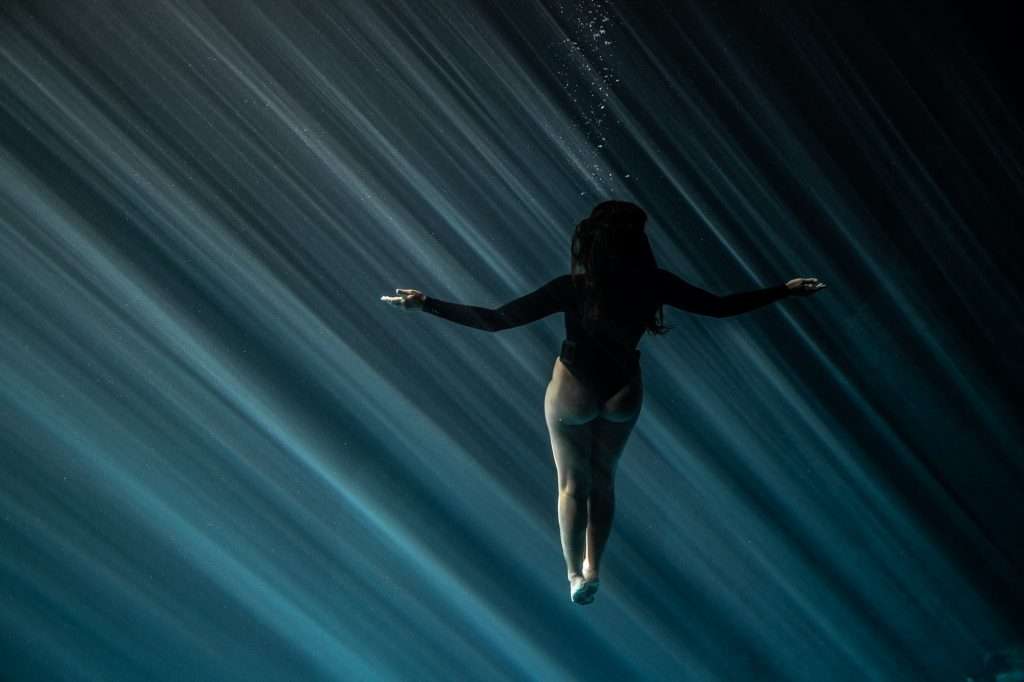 SLO ACTIVE's entire signature collection, Clean Lines, was mindfully designed with careful consideration for every point of the product life cycle.  All of SLO's pieces are delicately crafted in a family-run factory in Italy, and are made from plant-based neoprene alternative, FSC certified Yulex PureTM, with sustainable innovation at the forefront of their designs.
The entire Retreat Collection is made from bio-based polyamide EVO by Fulgar® – a stretch fabric made from castor beans with no impact on the food chain and water-saving. It's lightweight, breathable and form-flattering. Sourced from a plant, EVO fabric is an innovative, totally renewable resource. We work closely with our factory to ensure sustainable manufacturing and minimal carbon emissions during distribution. Any pieces that are damaged or no longer of any use can be sent back to be fixed for free or we will recycle them for you. All packaging and hangtags are made from recycled materials.
As advocates for clean, healthy oceans, we strive to minimise environmental footprint throughout our entire production and supply chain, from the Earth to Ocean. Why? Because the ocean is the lifeblood of this world. Ecosystems rely on it and without it, we simply would not exist.
Our impact objectives start from the Earth – where our products come from – and continue to the Ocean, where our products exist to protect.
These objectives are derived from two UN Sustainable Development Goals:
12 – Responsible consumption⁠ ⁠
14 – Life below water⁠ ⁠ Our impact objectives start from the Earth – where our products come from – and continue to the Ocean, where our products exist to protect.
⁠ ⁠
Please follow @earthto.ocean to learn more about our work and get involved.